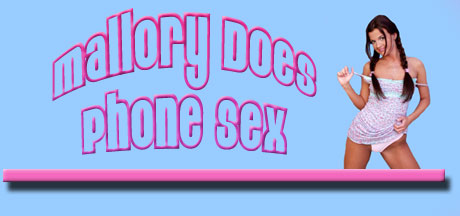 Welcome to my website! My name is Mallory. I am a nasty little young fuck slut that just loves cock! I just can't get enough phone sex! I just love hearing men stroke off for me! Call me, lets play togher!
Mallory
~1-855-751-3026~
Yahoo: lilslutmallory
EMAIL ME AT:
mallory@mslphonegirls.com
All about me:
Age: 22
Availability: Give me a try anytime!
Measurements: 32B-24-34
My favorite toy: I love my double sided dildo. I love to play with my girlfriends.
Favorite Fantasy's: I love to roleplay! Very little is taboo for me.


I'm Mallory, your dream slut. I am a college coed who is both smart and sexy! I love to fuck and suck. I am not just saying that either. I lost my virginity at 12 to my uncle. I actually seduced him. I am a bit of a sex addict. Now that I am in college, I find myself fucking professors, frat boys and even a few girls too! I have lots of slutty stories and some wicked hot and nasty fantasies I wanna explore with you. I am a no taboo girl, so no fantasy is off limits to me. Let's have some hot wicked fun and both get off!
~1-855-751-3026~
---
This operator featured on:

---
Copyright © 2001-2015 All the text, graphics, audio, design, ideas, and other works are the copyrighted works of MSL Consultants All Rights Reserved. Any redistribution or reproduction of any materials herein is strictly prohibited.

The following Words: Mallory Does Phone Sex are used by MSL Consultants on this site and in business as a Service Mark that differentiates this service/website/company from services offered by other parties, which are of the same or a similar type. MalloryDoesPhoneSex.com is protected by Trademark Law. All Rights Reserved.